Noncash Giving
Give Stock or Mutual Funds
Appreciated stocks, mutual funds, and bonds in a taxable investment portfolio can be transferred as gifts to support God's work and build His kingdom. Giving stock (held for more than a year) directly to Village Ministries provides a significant opportunity to avoid capital gains tax and receive a deduction at the full-market value of the securities.
To give appreciated securities, avoid capital gains tax, and qualify for a fair market value deduction contact Village Ministries and we will be glad to work with your financial adviser.  Call us at 405-634-4373 or email [email protected] for simple stock transfer instructions.
Noncash Assets
From grain to art, real estate, jewelry, and even gift cards (and everything in between), Village Ministries is able to accept a variety of noncash assets. Call us at 405-634-4373 or email [email protected] for more information.
Planned Giving
By planning a gift through your overall financial and estate plans, you can do more to help the ministry of Village Ministries than you may have though possible.

Amazon Smile
Amazon has created an easy way for shoppers to give back to non-profit charities like Village Ministries: AmazonSmile. AmazonSmile is something everyone can participate in. It is free and easy to sign up. All you need to do is:
Go to smile.amazon.com
Select Village Ministries International (VMI)
Shop
When you shop on Amazon, 0.5% of all purchases will be donated to Village Ministries and it won't cost you a thing!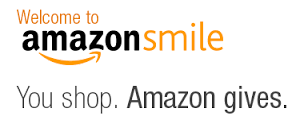 Please Contact Us:
Village Ministries International
508 West Vandament Ave, Suite 305
Yukon, OK 73099
Phone: 405-634-4373
Financial Integrity
Village Ministries is committed to financial integrity, stewardship of funds, and being transparent. As a member of ECFA we comply with the Seven Standards of Responsible Stewardship™. We also commit that a minimum of 80% of our annual budget will be used for ministry programs. Last year 87.3% of revenue was used for ministry programs.
Call us at 405-634-4373 or email [email protected] for more information or assistance.